Add, Delete, Move Snow in Your Images
This one-of-a-kind collection includes 32 Pretty Presets + 5 Brushes and can be used on any of your images taken in natural light. You can use this collection in Lightroom Lightroom 5 and the Creative Cloud. This collection can be used on both RAW and JPEG images.  Find this collection here.
Learn how easy it is to add snow to your images in Lightroom.  It takes seconds!  This quick tutorial also shows how you can delete or move snow. Enjoy learning how you can use snow in Adobe Lightroom 5 and the Creative Cloud.  Enjoy the Winter Wonderland Collection.Want to remove snow or move it?
We wanted to provide you with another helpful tutorial when using this the Winter Wonderland Collection. This collection works in Lightroom 5, Lightroom or Lightroom Classic.  You can quickly and easily move or delete snow with this quick tutorial (below).  
Use Photoshop?  Check out this collection from Pretty Actions
Add fun and creativity to your images with the BRAND NEW "Let it Snow" Brush and Actions Set from Pretty Actions for Photoshop!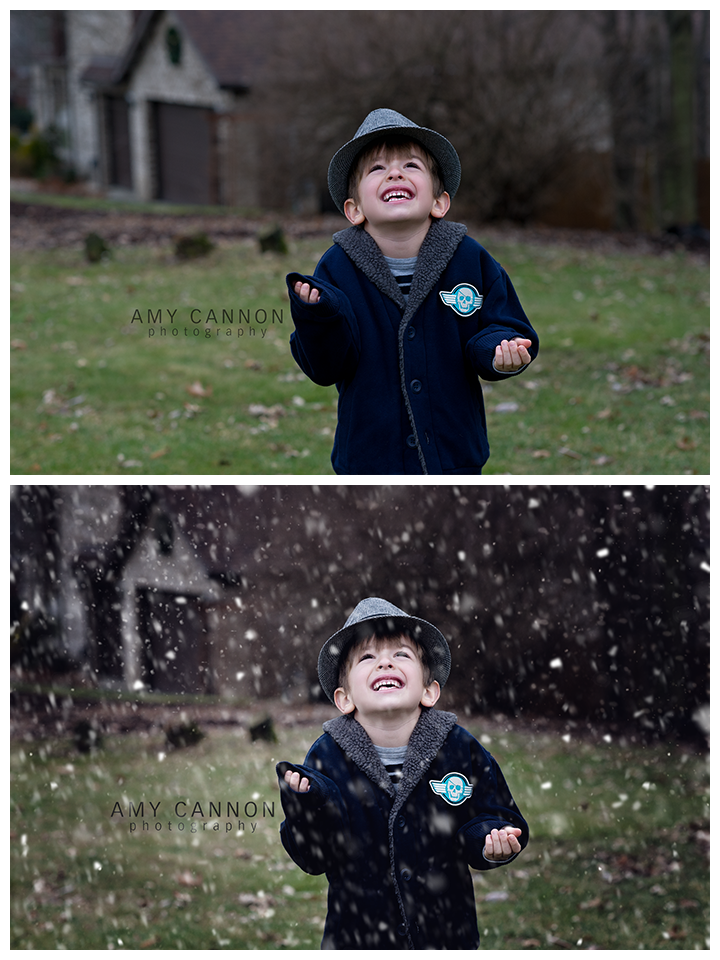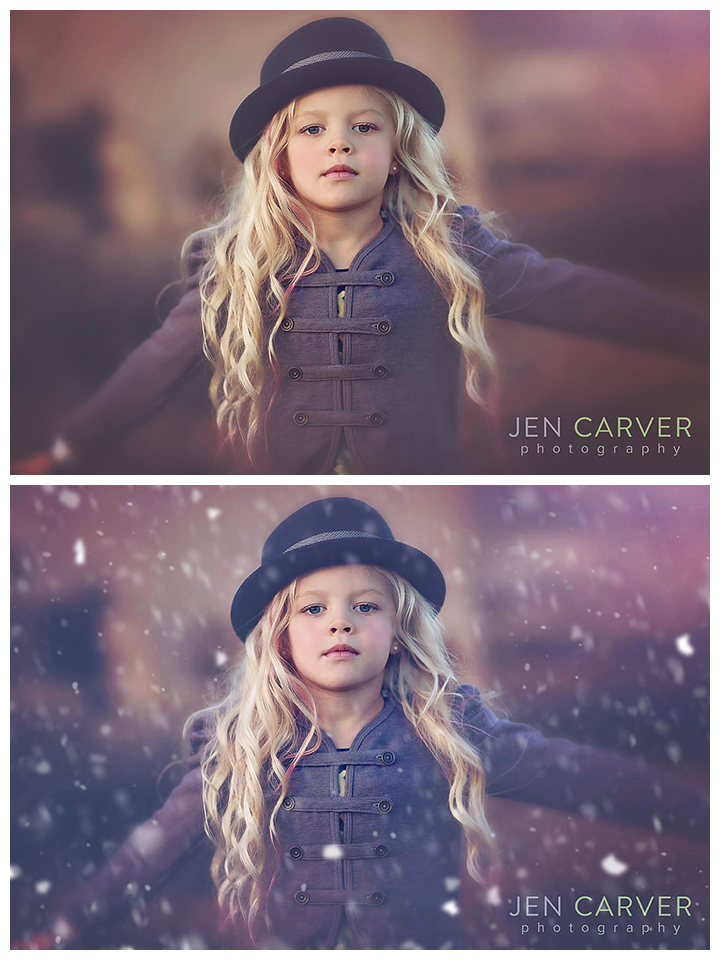 The "Let it Snow" Actions will help you create beautiful winter images using REAL SNOW textures that are incorporated into our set!!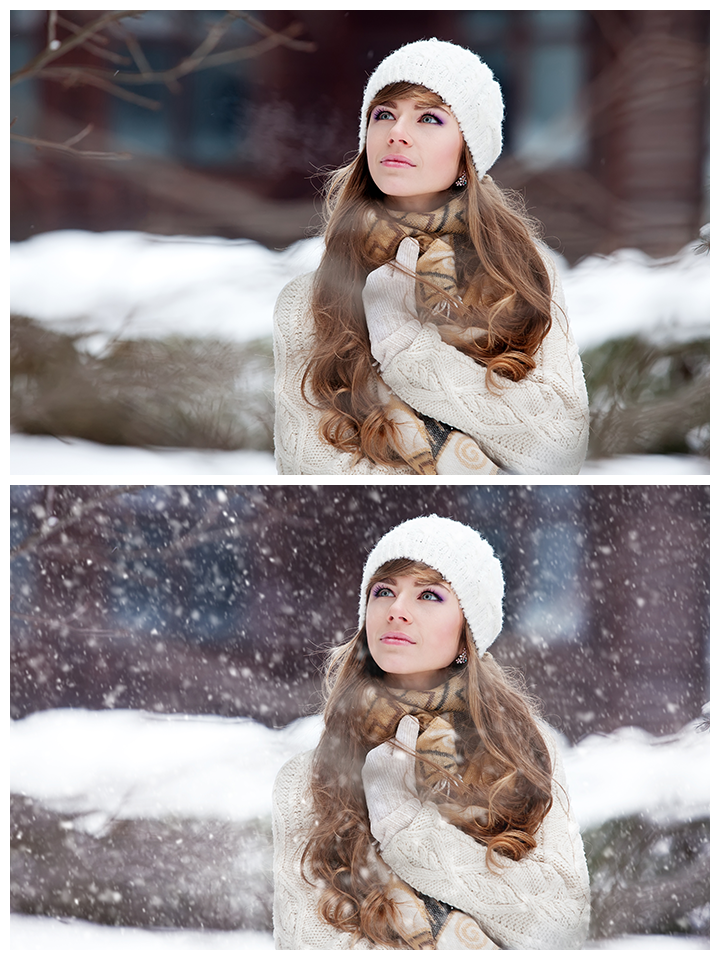 Create your winter wonderland masterpiece by starting with one of our winter tone actions.  Then choose a variety of instant snow actions from a light snowfall to a heavy snow shower. 
You can customize your image by using one of the snow brushes that you can resize to perfectly fit your image.
 Add in a touch of snow haze or puffy snow flakes to give your photo realistic depth.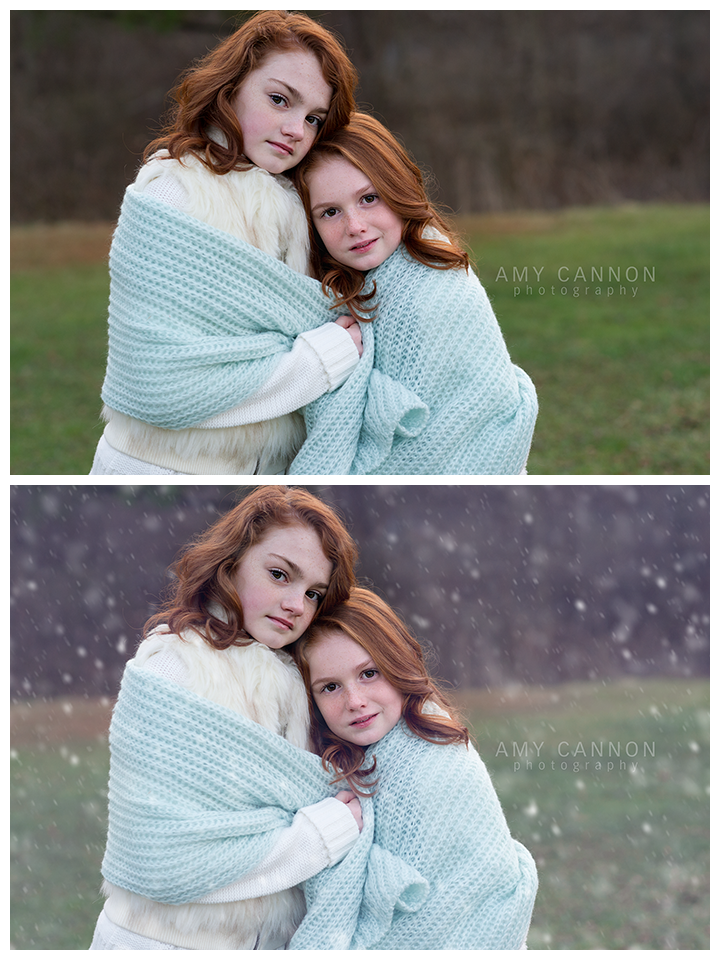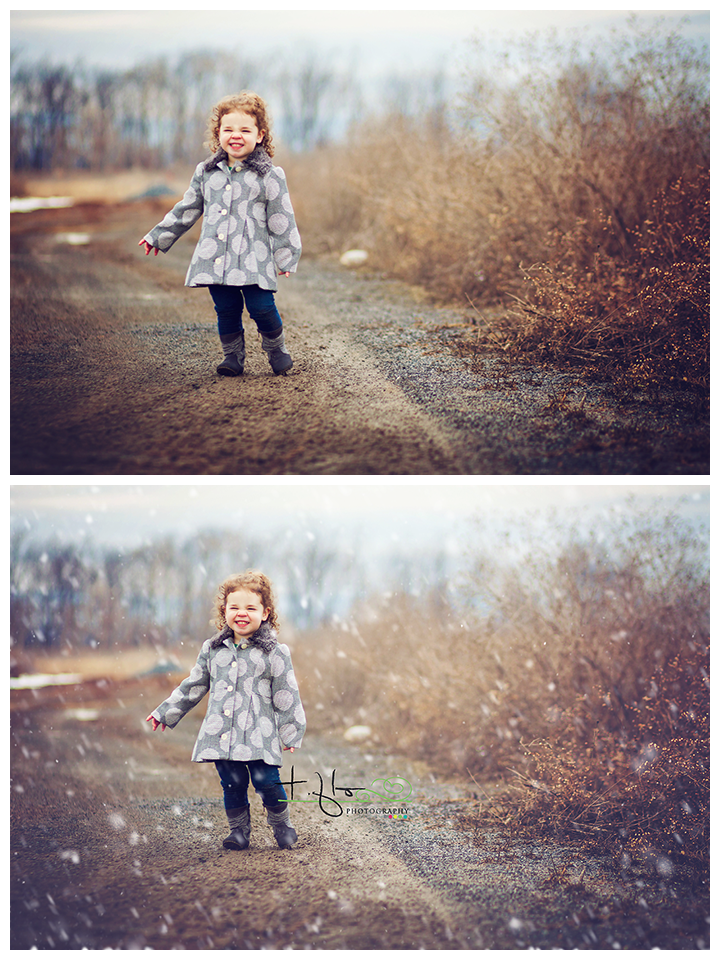 5 custom snow brushes made from REAL SNOW images

6 "instant snow" actions

Add Color

Add Contrast

Add Layer Mask

Add Haze

Blur the Snow

Barely Color

Cool Breeze

Flatten Layers

Grey Clouds

Kill the Grass

Misty Blue

Purple Frost

Soften Image

Winter Bright

Winter Warmth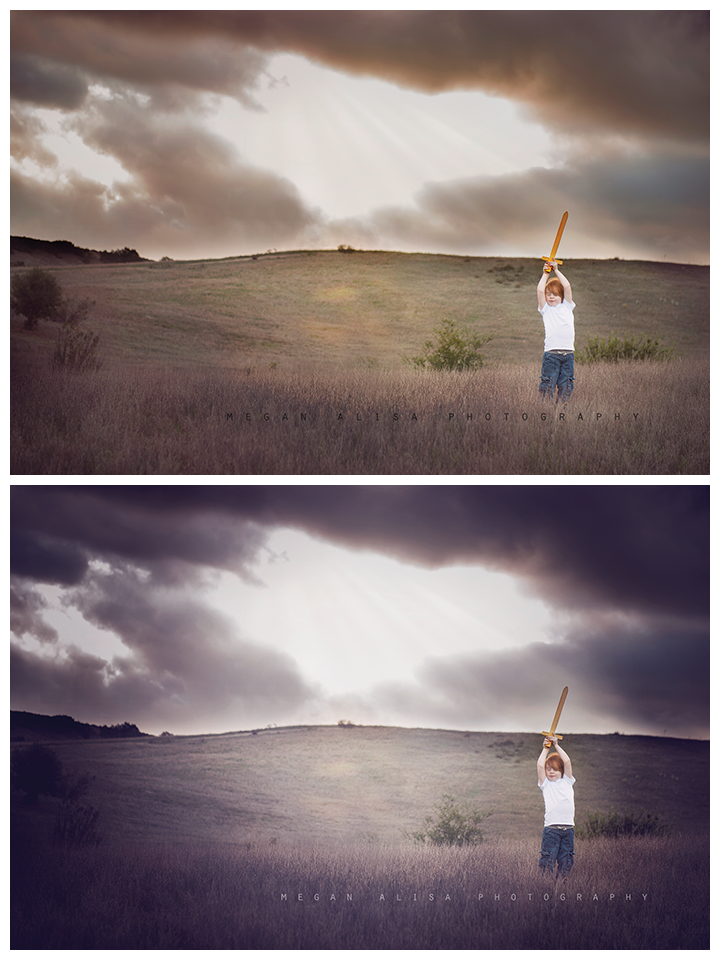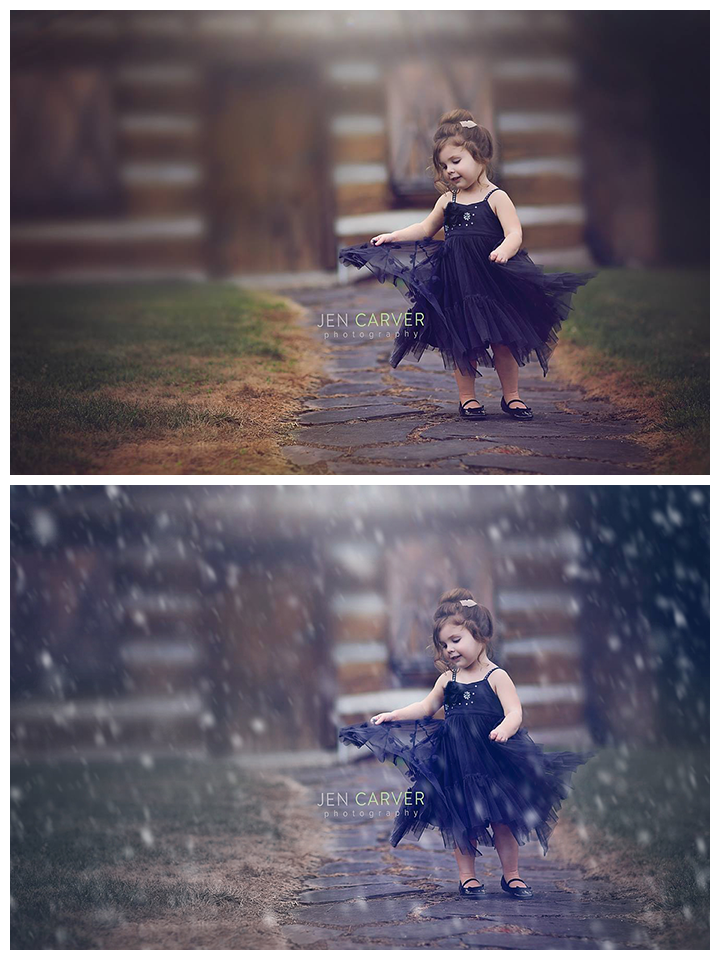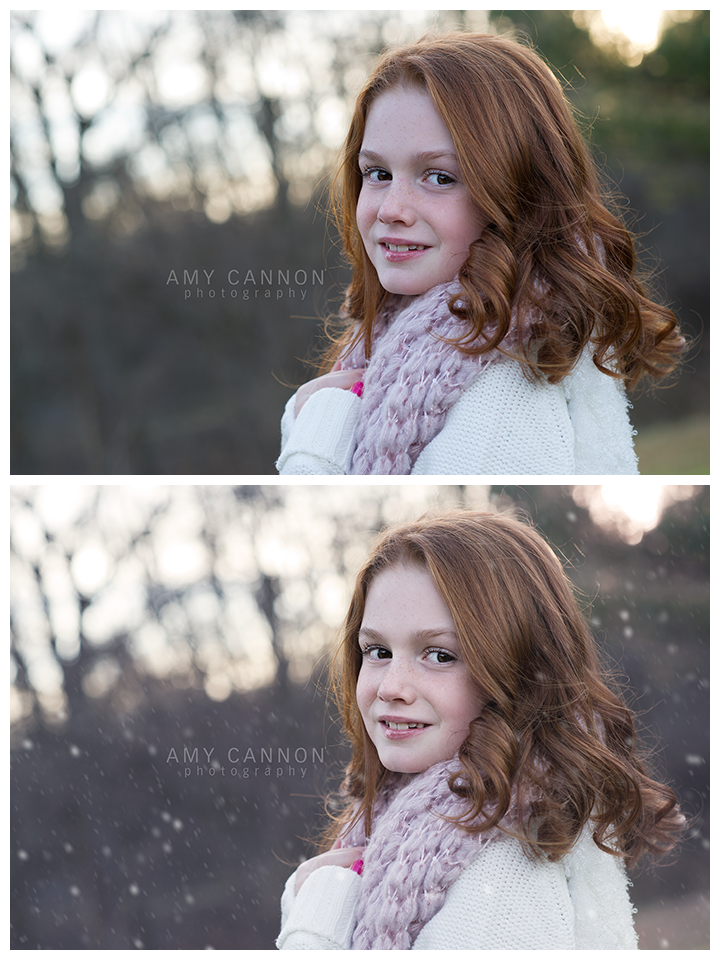 Special thanks to Jen Carver Photography; Megan Alisa Photography, Amy Cannon Photography, and T-Flo Photography for the use of their beautiful images used in our examples.
 Winter Wonderland for Lightroom
Adding snow to your images in Lightroom made easy!