How to Add Snow in Photoshop
Are you a photoshop user and want to add snow to your images?  With the "Let it Snow" Photoshop Action & Brush Collection from Pretty Actions, you can easily add beautiful snow to your photos and create your Winter masterpiece in minutes!
Start with one of our frosty Winter tone actions. Then choose from a variety of instant snow actions authentically created from "Real Snow" textures ranging from a light snowfall to a heavy snow blizzard.
Customize your image with one of several cutting edge snow brushes that you can resize to perfectly fit your image. Then add that perfect touch of snow haze or puffy snow flakes to give your photo realistic depth.
You will never have so much fun editing your Winter photos!
This one-of-a-kind Photoshop collection includes 21 Winter Actions including 6 instant snow actions plus 5 custom snow brushes that you can use to add REAL snow!  You can use this collection in Photoshop CC, Photoshop CS 3-6 and Photoshop Elements 11 and higher.
Powerful and easy to use, this frosty fun action collection is a must-have for all Winter photo sessions!
Let it Snow Action and Brush Collection 
Tutorial
Example Photos Edited With Let it Snow Photoshop Actions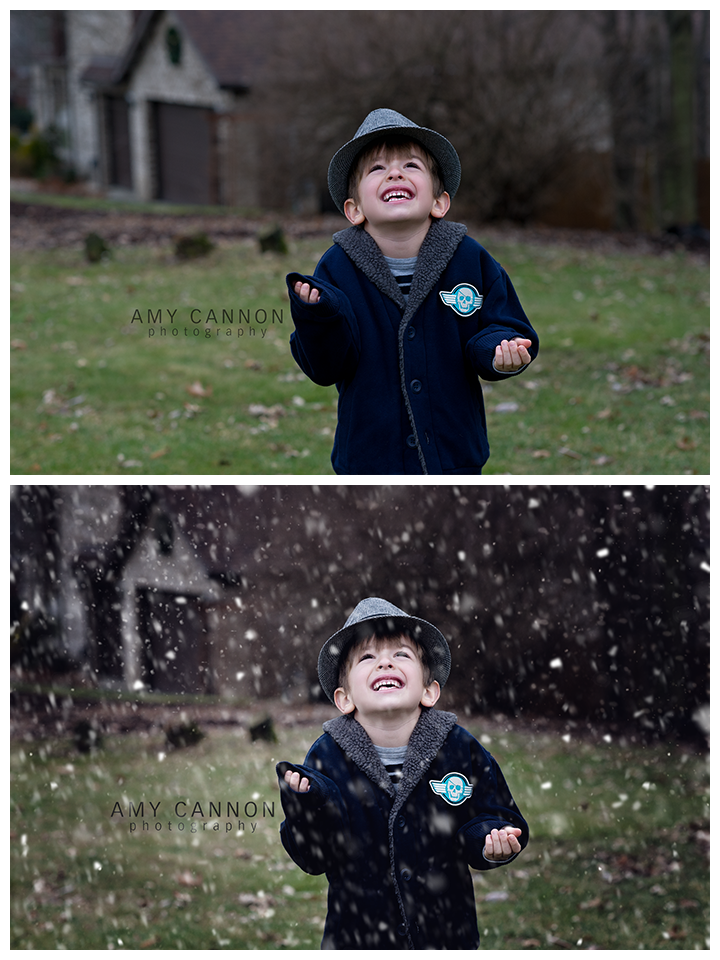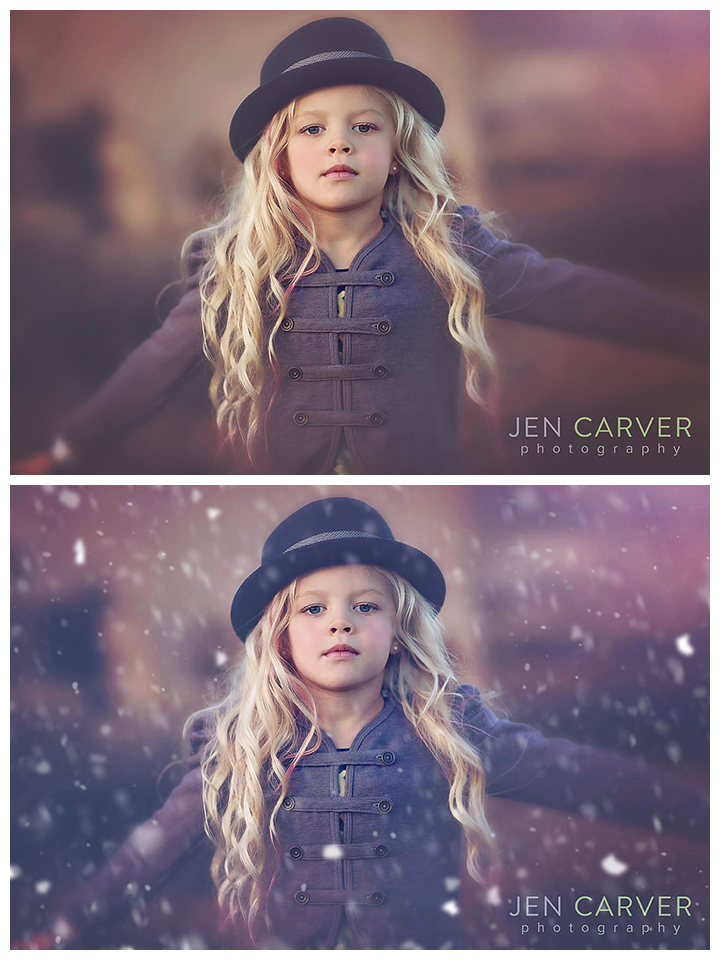 The "Let it Snow" Photoshop Actions will help you create beautiful winter images using REAL SNOW textures that are incorporated into our set!!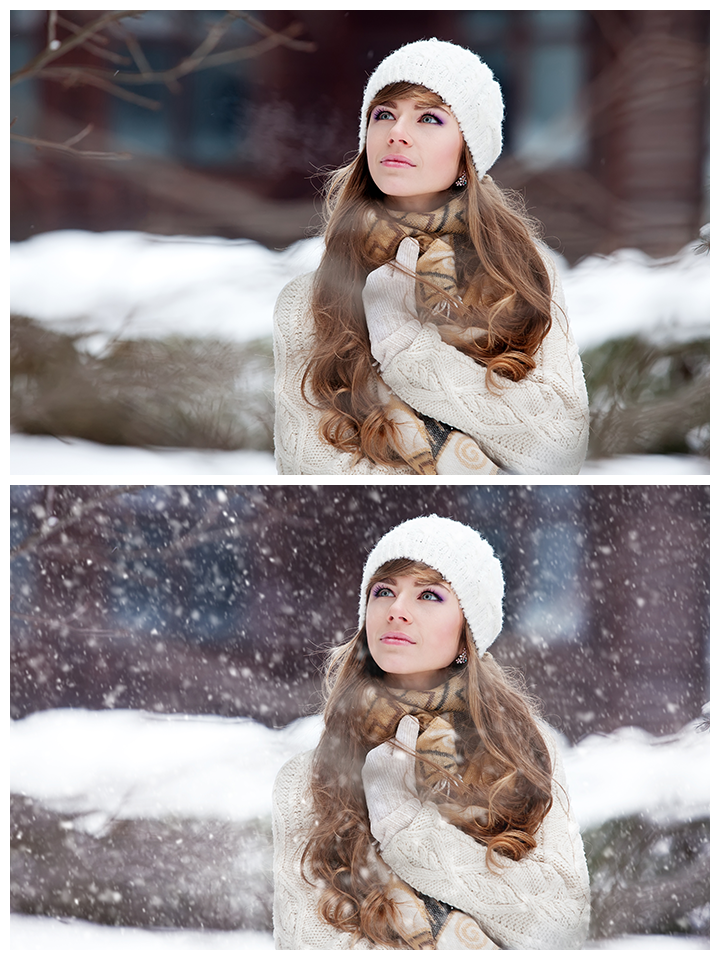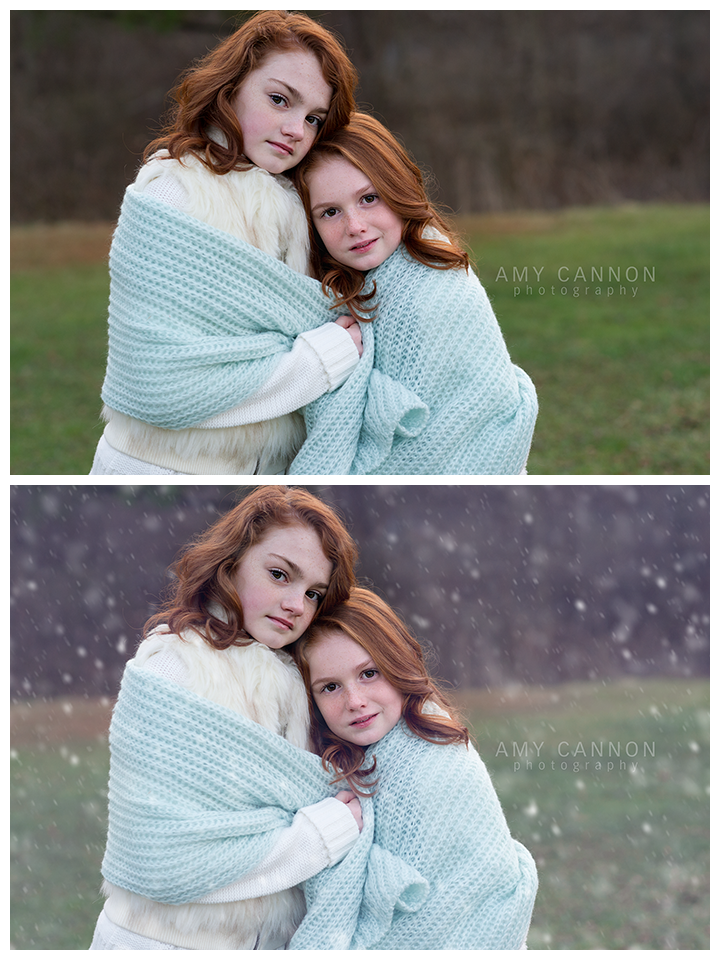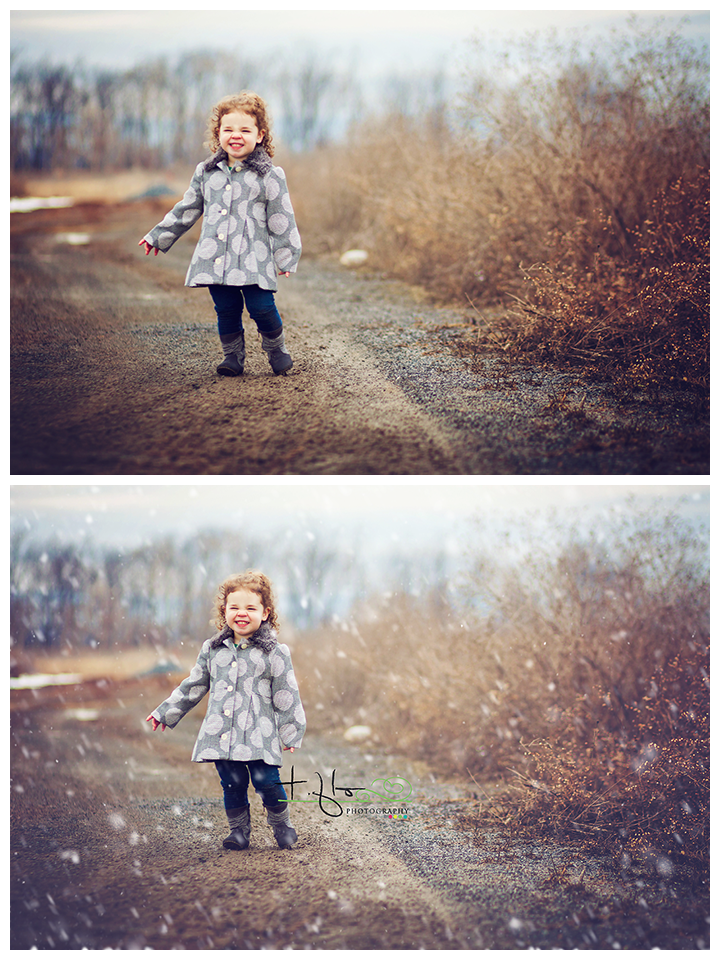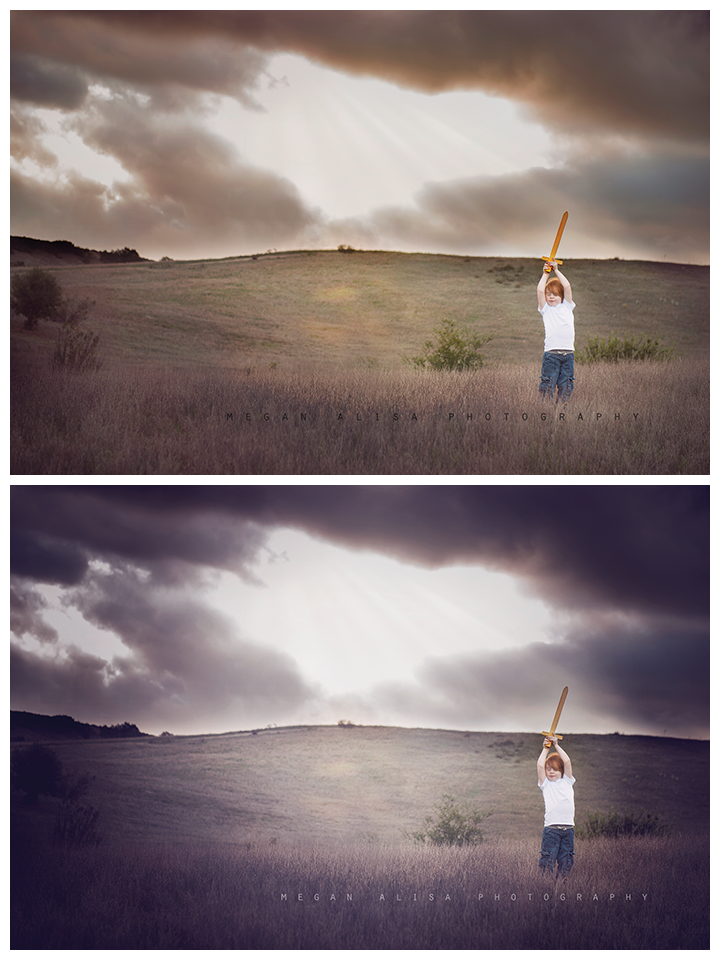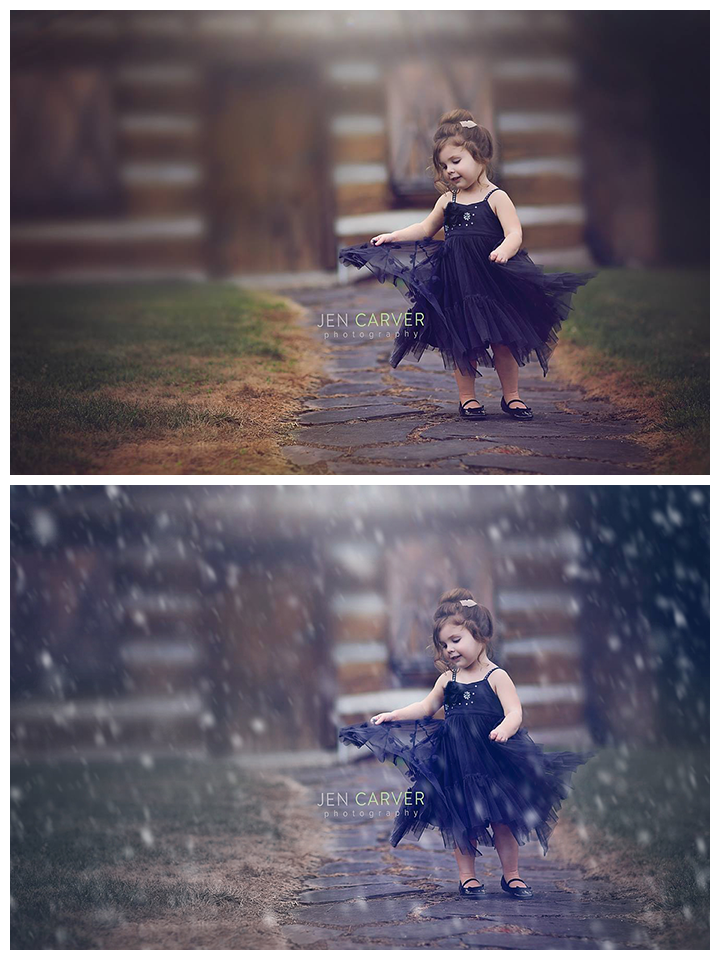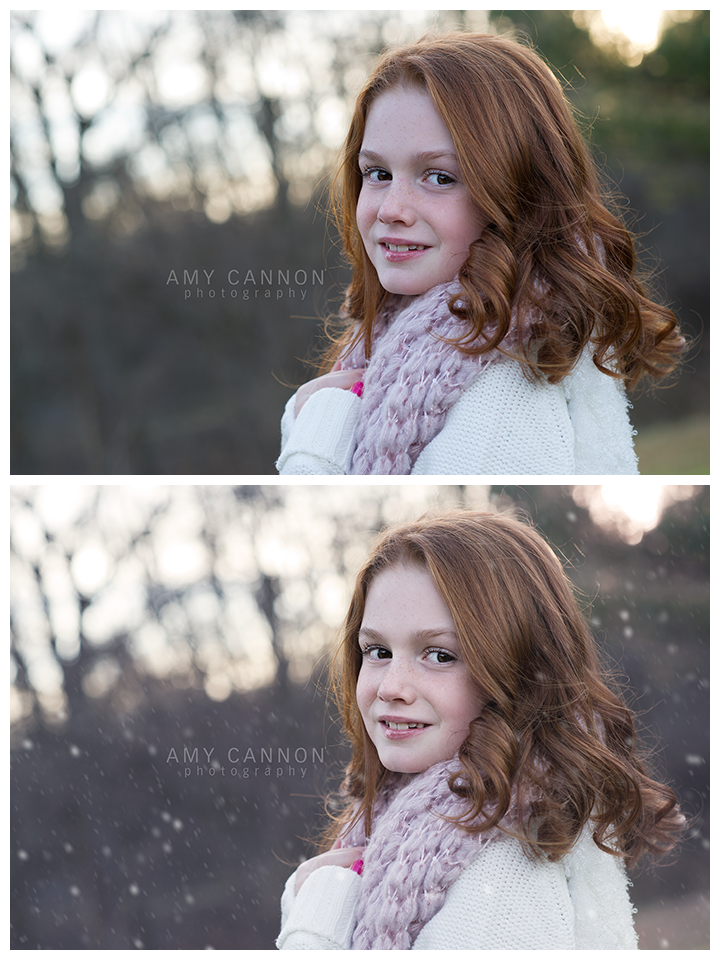 Special thanks to Jen Carver Photography; Megan Alisa Photography, Amy Cannon Photography, and T-Flo Photography for the use of their beautiful images used in our examples.
Do you have any questions or comments about how to add snow in Photoshop?  Leave us a comment below - We would love to hear from you!  And PLEASE SHARE this post using the social sharing buttons (We really appreciate it)!